A physical therapy assistant performs tasks and procedures created by a physical therapist that mostly involve helping people who have difficulties with movements. The patients usually need physical therapy in recovering from a movement-impairing injury, or a disease. The physical therapy assistant helps the patients in regaining their mobility, as well as reduce accompanying pain, and help overall in preventing permanent physical disability. They can also be assigned tasks regarding the patient's regaining their former wellness and fitness. The patients usually have suffered an accident, or have undergone treatments for diseases that might cause short or long-term physical disability, including fractures, head injuries, cerebral palsy, however, a physical therapy assistant might also help in reducing the effects of arthritis, lower back pain and eliminating other causes for impaired mobility in patients.
Below, we have explained the process of becoming a physical therapy assistant, and you will be able to find out what kind of education you need, what kind of work environment you can expect, as well as how much you can earn and what the job outlook is for physical therapy assistants.
Physical Therapy Assistant or Physical Therapy Aide
In order to become a physical therapy assistant, you do not need to get a bachelor's degree, which usually lasts four years. An Associate Degree from an accredited college or a university is enough, and it takes only two years to complete. There are many accredited programs that offer these degrees. They programs incorporate courses in general education, physical therapy courses, and clinical education courses. Once you start, you can expect about three quarters of classroom and lab study courses, and a quarter of clinical practice education, or about sixteen weeks spread out over two years.
If you do not want to get an associate's degree, or do not have the funds for college or university, you can become a physical therapy aide. Physical therapy aides might not have an associate's degree, but they perform very similar tasks as physical therapy assistants. They work in the same environments, help patients improve upon their mobility, and are supervised by both physical therapists, and physical therapy assistants. They help the patients with exercises regarding mobility, fitness and other treatments. Aides need to be able to help patients move – this means that they need considerable physical strength and fitness, as well as be very mobile, as they often need to kneel, bend, and even lift the patients while they are in physical therapy. Another important skill of both physical therapy aides and assistants is great communication, as they need to interact with the patients in order to be aware that the physical therapy is not doing any harm or is particularly painful. Some physical therapy assistants and aides might perform additional administrative and office tasks, although that depends more on the workplace.
The usual tasks of physical therapy aides include helping patients during mobility exercises, making sure they enter and exit the training area, as well as accompanying them to and from their rooms, especially if they have greater mobility difficulties. Aides and assistants also need to know how to correctly monitor the patients, and give detailed reports about their progress or lack of, in order to ensure the therapy is heading in the right direction. In addition, physical therapy aides and physical therapy assistants need to be very empathic and compassionate and be very patient when communicating with the patients to ensure they are comfortable and improving at the correct pace.
The difference between being a physical therapy aide and physical therapy assistant is both in education – a high school diploma is enough to be a physical therapy aide – and there is no need to get a certification or a license in order to be a physical therapy aide.
Physical therapy aides usually come by their positions by volunteering in hospitals and health centers, which enables them to get the right kind of skills for the job. However, this is not a requirement, as any physical therapy clinic or health center that hires physical therapy aides are prepared to give the necessary training to new employees, which can last anywhere from three months to a whole year, depending on the nature of physical therapy the clinic or center offers. But, while aides perform similar tasks as physical therapy assistants, they also need to take care of the therapy areas – cleaning the areas, setting up the equipment and keeping it organized, checking and monitoring patient entries and information, and other clerical tasks. On the other hand, prospective physical therapy aides are advised on taking some courses in physical therapy in order to gain more edge over possible competitors for the job. Physical therapy aides often attend college or university at the same time in order to complete their associate's degree and become physical therapy assistants. Becoming a physical therapy aide is also a good way to start your career in physical therapy, because you can get training while on the job, making the transition from physical therapy aide to assistant easier.
Physical therapy assistant education requirements
Unlike physical therapy aides, physical therapy assistants need to get proper accreditation and license before they are eligible to be hired at clinics and health centers. In order to be viable for certification, one needs to obtain an associate's degree that's accredited by CAPTE, which lasts two years. These programs are designed to prepare the students to take the licensure examination, as well as prepare them for working in the field of physical therapy.
The programs cover everything from theoretical knowledge in physical therapy, to social skills and behaviors that a physical therapy assistant needs in order to be able to give proper help to the patients. Additionally, new physical therapy assistants need to be not only knowledgeable in the field, but also adaptable to every patient's needs, and competent enough to be able to perform intervention, if needed, and be able to assert the patient's physical health, mental health, and be able to collect the data in a comprehensive report regarding the patient's safety and response to the treatment, before passing on to a physical therapist for assessment. Physical therapy assistants get educated in how to accomplish this legally, ethically and effectively in order to ensure the patient's wellbeing and safety.
Additionally, physical therapy assistants never work alone, and are always part of a team. They need to be able to adapt to this type of working environment, and be trained in adaptable methods of communication, with patients, friends and families of patients, as well as members of their teams. Communication is highly important, especially if the patients are not residents of the facility or clinic, and stay at home with caregivers who need to know how to properly take care of the patients when they are not at the clinic.
Physical therapy assistant associate's degree programs last two years, or five semesters. The curriculum is divided into three different sections: physical therapy courses, clinical practice, and general education courses. The physical therapy courses' curriculum include anatomy, physiology, exercise physiology and biomechanics, as well as neuroscience, kinesiology, clinical pathology. In addition, the curriculum needs to cover behavioral sciences, communications and ethics.
It is very important to choose the right program, and to make sure that the program is accredited by CAPTE, because that is the only recognized accreditation agency. If you do not graduate from a program that is accredited by CAPTE, you are not eligible to sit the national licensure exam – the exam is, in turn, necessary to be hired as a physical therapy assistant. There are both campus-oriented physical therapy assistant programs and online programs, which is very convenient if you are working as a physical therapy aide while completing the degree.
Before choosing a college and a program, you should check not only whether their program is accredited by CAPTA, but also check records of licensure pass rates. If the rates are too low, chances are that despite the program being CAPTA accredited, it does not offer enough knowledge and necessary information to pass the licensure exam. Additionally, look for programs that offer more extracurricular clinical practices and visit to physical therapy clinics and health centers. The physical therapy associate's degree programs are rarely ranked, so you will need to do your own research to ensure you get the best possible education, which will dictate your future career as a physical therapy assistant, or physical therapist.
Working environment and conditions
Physical therapy assistants can work in different places and settings. They can work in physical therapy clinics, who have both inpatient and outpatient clients, in schools, sports and fitness facilities, rehabilitation centers, hospitals, hospices, as well as home health agencies, where physical therapy assistants help patients at home. Usually, being a physical therapy assistant means working an average Monday to Friday job, with regular hours, however, in some cases both the hours and the days might vary, depending on the workplace. For example, a physical therapy assistant working in a hospital or a nursing facility will have free time in the evenings and over the weekend, as that's when they usually offer rest for the patients. On the other hand, outpatient therapy centers and other types of workplaces might need to accommodate patients and working there would mean working evenings and weekends, comparatively.
While it is a rewarding, much needed job, it is also physically demanding. Physical therapy assistants often need to kneel, crouch, stoop to assist the patient's movement exercises, but they also might need to lift them and carry them, especially if the patient's physical mobility is highly impaired. On the other hand, physical therapy assistants need to be on their feet all the time, and may spend a lot of time standing and monitoring the patient. Often, physical therapy assistants need to lift heavy equipment, and help the patients walk.
Despite being a physically demanding job, being a physical therapy assistant is also very rewarding, as physical therapy assistants are the only ones who provide the patients with mobility directions and exercises, per the instructions of a physical therapist. This means that aspiring physical therapy assistants need to be prepared to be personally responsible that the patients performs all the mobility exercises correctly and achieve full health and fitness. Physical therapy is very effective in bringing back a patient's full mobility, especially if the patient has suffered an injury which can cause permanent mobility impairment. Additionally, a lot of patients are sent directly to physical therapy instead of undergoing surgery for minor injuries, especially if the patient's injury can be healed through physical therapy.
Since physical therapists need to plan out the patient's treatment, physical therapy assistants are often included in the planning, as they will be the ones to provide the patient with the exercises. The exercises need to ensure that the patient regains their normal ability to move, with minimal pain and discomfort, while restoring function and preventing permanent disability. The physical therapist needs to perform a thorough examination of the patient before creating a diagnosis and a physical rehabilitation plan. The plan will need to cover exercises and possible interventions, and foresee future possible complications, depending on the patient and the cause of their impaired mobility.
Physical therapy assistants utilize various techniques, according to the plan provided by the physical therapist. These include functional training, therapeutic and physical exercise, therapy with ultrasound and electrotherapy, and deep tissue massage to prevent permanent mobility impairment. In addition, the patient needs to be provided with exercises and interventions regarding balance, correct gait, and motor development, as well as the correct way of using adaptive temporary devices such as wheelchairs, crutches and other prosthetics to minimize discomfort and muscle exhaustion. Physical therapy assistants also need to teach the patient, and his or her caregivers in outpatient cases, on the right way to move when not in therapy, and how to perform possibly complicated movements in their day to day lives.
In return, physical therapy assistants monitor the patient, their progress and response to the treatment and the mobility exercises, and make objective data report to the physical therapist to ensure the treatment is going well. They also need to be always ready to provide help to the patients in emergency situations, and ensure that the patients do not undergo further damage to their physical mobility.
In very rare cases of employment, physical therapy assistants need to know to perform clerical and administrative tasks, which include, but are not limited to: billing the patients, taking care of their medical records, coding, assessing risk management, and various other tasks within the health center or hospital.
Physical Therapy Assistant's Work Settings
Primarily, physical therapy assistants work in hospitals or private physical therapy practices. Others work in schools, rehabilitation centers, or home health centers.
Acute Care Facilities
One of the common work settings for physical therapy assistants is acute care setting – hospitals where patients are treated with physical therapy short term, who need to be treated due to illness, surgery, accident, or trauma recovery. In this setting, patients do not need extended care, and are released very quickly, compared to other settings. The patients, however, often need to undergo further treatment provided at home.
Rehabilitation hospitals
In rehabilitation hospitals, patients need intensive physical therapy. It lasts at least three hours per day, often even more, within the rehabilitation unit. In this setting, patients often need help to get back on their feet and have a higher level of impaired mobility.
Extended care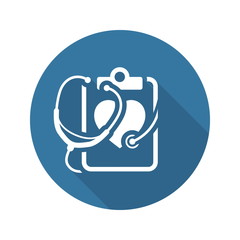 Facilities that offer extended care are often nursing homes and skilled nursing facilities, which provide physical therapy to elderly patients. Their services vary from nursing care, to physical therapy and rehabilitation, and other services specified to elders.
Private practices and outpatient clinics
This is a setting where the individual patients, most often referred to as clients, get physical therapy by going to the clinic, office, or other type of health care centers. These settings do not provide inpatient residence or facilities, and offer physical therapy to address mobility impairments that have orthopedic, or musculoskeletal nature, as well as neuromuscular injuries.
Other settings
While the settings mentioned above are the most common workplaces of physical therapy assistants, physical therapy assistants often work in other places, including schools, sports centers, hospices, occupational environments, even governments and research centers. In the school setting, the physical therapy assistant needs to be prepared to work with children, ranging from pre-school ages to high school and even beyond. Sports and fitness centers provide services that do not focus on rehabilitation, but on physical fitness instead.
A special type of setting is the home setting. Again, the usual patients are elderly people who need to be provided with help from a physical therapy assistant, not at a special facility, but within their homes. In addition, the home setting refers to patients of all ages who have developmental disabilities, or need care because of a difficult injury. In rare cases, home care patients might go to a facility to receive the same type of care, as a sign of improvement and increased mobility. Another special setting is the hospice setting. At a hospice, the patients that need physical therapy assistance are patients who suffer from incurable diseases and cancers, and are usually in the last stages of life. Often, patients stay at home while receiving hospice care. These patients are provided physical therapy focused on improving their mobility, and minimizing their pain.
When it comes to occupational environments, physical therapy assistants that work in these settings provide the kind of therapy which will ensure the worker's health, safety and productivity in the workplace.
Government settings include local, state and federal, and the physical therapy provided in these settings is focused on military personnel.
Physical therapy assistants can be employed by research centers, who focus on researching ways to improve the methods of physical therapy and in conducting discoveries in the field of physical therapy.
Conditions that need physical therapy
The patient's condition and cause of injury are very important when creating their rehabilitation. Physical therapy assistants need to have the information, as well as relevant knowledge of the condition, in order to ensure the patient receives correct care and physical treatment. The most common conditions include limbs and bone fractures, arthritis, burns on the hands and body, balance problems, back pain, as well as conditions like Carpal Tunnel Syndrome, Chronic Obstructive Pulmonary Disease (COPD), developmental delays, lymphedema, and osteoporosis. In addition, causes for mobility impairment might include dislocations, headaches, pelvic pain, sport injury, strokes, and traumatic brain injuries.
Average salary, job outlook and future career
Just in the USA, there are around 70 000 registered physical therapy assistants today. The median annual salary is, according a report from APTA in 2009, around $45000, depending on experience, educational degree, location, work setting and position within the organization. However, despite the large number of registered physical therapy assistants, and the downturn of the economy, demand for physical therapy assistants is on the rise. There is an expectancy of growth of about 35%, which is an impressive number, especially compared to other professions in the field of medicine and health. The 35% growth is expected due to increased life expectancy, and as the population ages, the need for physical therapy assistance will increase.
Before being eligible for hire, a physical therapy assistant needs to sit the national exam to get a license or a certificate. Before that, they also need to get an associate's degree from a CAPTE-accredited program. CAPTE stands for the Commission of Accreditation in Physical Therapy Education. People who have completed associate's degrees from non-accredited programs are not eligible to sit the exam, and therefore, not eligible for hire. Additional recognition might be acquired through APTA. In the recognition program, physical therapy assistants are encourage to demonstrate superior knowledge and experience regarding a special field within physical therapy. While this is not required of prospective physical therapy assistants, the APTA recognition proficiency program is recommended to physical therapy assistants who wish to work in research centers.